Grease star and Grammy-winning singer Olivia Newton-John dies at the age of 73; John Travolta pays tribute
Hollywood actress Olivia Newton-John, the English-Australian singer and actress known for her portrayal of Sandy in Grease, has died aged 73. Her husband, John Easterling, posted the news on the pop singer's official Facebook page. The statement read, "Dame Olivia Newton-John (73) passed away peacefully at her ranch in Southern California this morning, surrounded by family and friends. We ask that everyone please respect the family's privacy during this very difficult time." As shared by Variety, the announcement did not cite her cause of death, but Newton-John was diagnosed with breast cancer that surfaced for a third time in 2017. "Olivia has been a symbol of triumphs and hope for over 30 years sharing her journey with breast cancer," her husband wrote. "Her healing inspiration and pioneering experience with plant medicine continues with the Olivia Newton-John Foundation Fund, dedicated to researching plant medicine and cancer." Olivia Newton-John won four Grammy Awards and scored five number-one Billboard Hot 100 Singles in her lifetime, as well as over 15 top 10 singles. Billboard ranked her at number 20 on their list of Greatest of All Time Hot 100 Artists and number seven on their Greatest of All Time Hot 100 Women Artists list. In 1979, Queen Elizabeth bestowed her with an Order of the British Empire designation. Her Grease co-star and hit duet partner John Travolta also paid tribute to the star on social media. "My dearest Olivia, you made all of our lives so much better," he wrote. "Your impact was incredible. I love you so much. We will see you down the road and we will all be together again. Yours from the moment I saw you and forever! Your Danny, your John!"   View this post on Instagram   A post shared by John Travolta (@johntravolta) She is best known for playing Sandy in Grease, the 1978 smash that remains among the top-grossing movie musicals of all time. Starring opposite Travolta in the Broadway adaptation, Newton-John sang the film's ballad "Hopelessly Devoted to You" and also duetted with Travolta and company on "Summer Nights." Before the role of Sandy shot her to a new level of fame, Newton-John found success in the 1970s with songs like "I Honestly Love You," "Have You Never Been Mellow," and "Please Mr. Please." Also Read: Jonas Brothers recreate Risky Business, Grease, Say Anything in What A Man Gotta Do music video featuring Priyanka Chopra, Sophie Turner, Danielle Jonas
Hollywood actress Olivia Newton-John, the English-Australian singer and actress known for her portrayal of Sandy in Grease, has died aged 73. Her husband, John Easterling, posted the news on the pop singer's official Facebook page.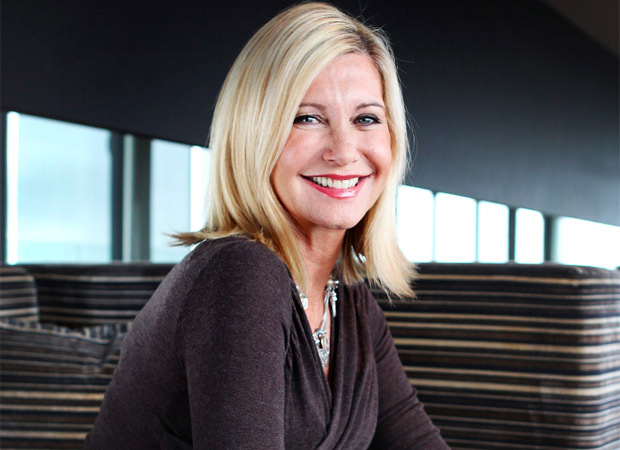 The statement read, "Dame Olivia Newton-John (73) passed away peacefully at her ranch in Southern California this morning, surrounded by family and friends. We ask that everyone please respect the family's privacy during this very difficult time."
As shared by Variety, the announcement did not cite her cause of death, but Newton-John was diagnosed with breast cancer that surfaced for a third time in 2017. "Olivia has been a symbol of triumphs and hope for over 30 years sharing her journey with breast cancer," her husband wrote. "Her healing inspiration and pioneering experience with plant medicine continues with the Olivia Newton-John Foundation Fund, dedicated to researching plant medicine and cancer."
Olivia Newton-John won four Grammy Awards and scored five number-one Billboard Hot 100 Singles in her lifetime, as well as over 15 top 10 singles. Billboard ranked her at number 20 on their list of Greatest of All Time Hot 100 Artists and number seven on their Greatest of All Time Hot 100 Women Artists list. In 1979, Queen Elizabeth bestowed her with an Order of the British Empire designation.
Her Grease co-star and hit duet partner John Travolta also paid tribute to the star on social media. "My dearest Olivia, you made all of our lives so much better," he wrote. "Your impact was incredible. I love you so much. We will see you down the road and we will all be together again. Yours from the moment I saw you and forever! Your Danny, your John!"
 

View this post on Instagram

 
She is best known for playing Sandy in Grease, the 1978 smash that remains among the top-grossing movie musicals of all time. Starring opposite Travolta in the Broadway adaptation, Newton-John sang the film's ballad "Hopelessly Devoted to You" and also duetted with Travolta and company on "Summer Nights." Before the role of Sandy shot her to a new level of fame, Newton-John found success in the 1970s with songs like "I Honestly Love You," "Have You Never Been Mellow," and "Please Mr. Please."

Also Read: Jonas Brothers recreate Risky Business, Grease, Say Anything in What A Man Gotta Do music video featuring Priyanka Chopra, Sophie Turner, Danielle Jonas